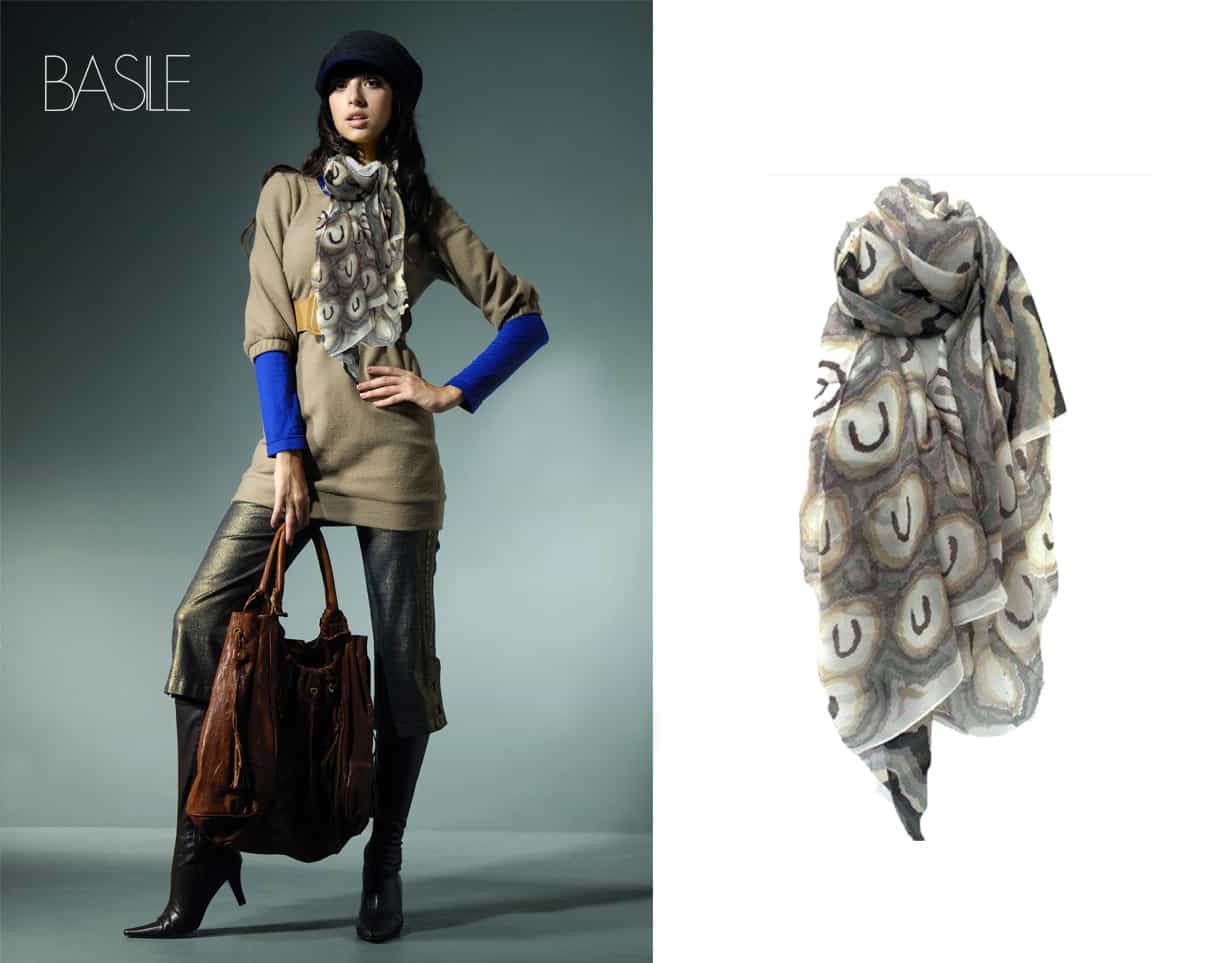 The brand originated at the end of the 70's from a traditional menswear tailor.
In a short time, Basile becomes the first Italian company to produce industrially ready to wear clothing for both men and women, with a tailoring cut and a particular attention to the quality of fabrics.
Milan has acquired its world fame as the city of fashion also thanks to the brand. Indeed, Basile has contributed, together with other key players, to attract buyers and to create the allure for which the city is now internationally well known.
Now more that ever, to wear Basile, either ready to wear or accessories, represents a coherent choice of style and sobriety. Elements that have always been core to the brand dna..
Basile has played a key role in the most recent history of fashion because it had the intuition to understand its potential, encouraging talents and adopting strategies that have contributed to the success of the "made in Italy"
However, the brand still remains dynamic and means to go beyond its own history and offer a wide diversification of products, pursuing a sensible idea of lifestyle.
Today Basile is present on the market with a wide offering of products such as ties, scarves, bags, small leather goods, gifts, eyewear, perfumes, underwear, umbrellas, home wear and home textile.
Italy is still, at present, the most important market for the brand, but most recent socio –economic changes lead us towards an international product distribution.